On May 15, 2020, a new scouting awards program for Latter-day Saint scouters. Details below: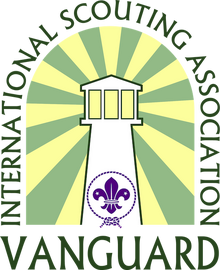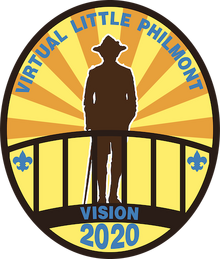 After the church severed all official ties with scouting organizations at the beginning of the year 2020 in order to launch it's own new Children and Youth Initiative, there was a great need for a successor group to step up to fill the void in representing the interests of the many thousands of Latter-day Saint families still active in scouting programs around.
This is important, in that unlike any other youth program, scouting has a very strong interdenominational religious element in its program. "Duty to God" is the first principle of the Scout Oath. "A Scout is Reverent" is the final point in the Scout Law. These are time honored principles of scouting that will never change. In recent years scouting has expanded to be more inclusive and to invite both girls and boys of all faiths to come grow their religious beliefs.
Vanguard Scouting is officially approved by Boy Scouts of America to set the requirements for Latter-day Saint scouting awards. The former LDS Scouting awards of "On My Honor", "Faith in God", and "Duty to God" were all awards issued by the LDS Church and were discontinued by the church as of March 1st 2020.
Baden Powell Statement
"When asked where religion came into Scouting and Guiding, Baden-Powell replied, It does not come in at all. It is already there. It is a fundamental factor underlying Scouting and Guiding." (Religion and the Boy Scout and Girl Guides Movement--an address, 1926).
Light and Truth Awards
Light And Truth Award - for Younger Scouts - ages 6-10
Vanguard Award - for Older Scouts - ages 11-18
Vanguard Award for Adults - ages 19 plus. (Nearly identical requirements as Vanguard for Youth)
The requirements for Vanguard are more advanced then for the children's group. But they all have six key focus areas.
Build Faith and Testimony - A Scout is Reverent
Living the Gospel - Do your Duty to God -
Strengthen Family Relationships - A scout is kind and cheerful. Practice the principles of the Family Proclamation
Mission Preparation - "Be Prepared" (Scout Motto) / Do Hard things /
Church History and Organization - A scout is loyal
Service- Do A Good Turn Daily - Scout Slogan.
The official Requirements
Detail booklets for working the new programs are Found Here
You must be registered in a scouting organization (in any country) that is recognized by the World Organization of the Scout Movement (WOSM). (In the US that is Boy Scouts of America). But youth in other country scouting organizations such as Argentina and Japan have already started on the new Vanguard scouting awards.
Work on requirements must start on or after 15-May-2020.
For recognition, complete an award application from Vanguard and submit it to them. They will send the awards to your scout leader for an official presentation.
Scouts NOT of the LDS faith may earn this award. And you need NOT be a member of Vanguard Scouting.
Scouting Religious Knot
The scouting religious knot is awarded for a scout to complete the "Religious Emblems Program of their Faith".
This "religious emblems" do not need to be given out by a Church and in fact many are not so.
Baptist church - They have both a large conference association but many thousands of "Independent Baptist" churches.
Catholic Church - represented by the National Catholic Committee on Scouting -
The Vanguard Scouting model follows these example - an independent organization that maintains very close ties with the main faith.
Do Hard Things
The new 2020 Church Children and Youth Initiative asks children to set their own goals in personal growth areas of spiritual, social, physical and intellectual. But how do you motivate them to go beyond setting easy goals that require next to no effort? You have to look towards and established program with goal that has a reputation for success and hard work.
Very few employment resumes include notable achievements from childhood. The one stark exception is that of those young people that pursue scouting and achieve their eagle rank. Why is that? Mostly because it is not easy, but involves community work and learning valuable life skills.
Hard is Good
Our church leaders have made many statements on the value of having hard but attainable goals:
Community content is available under
CC-BY-SA
unless otherwise noted.